Sheepskin & Lambswool Car Mats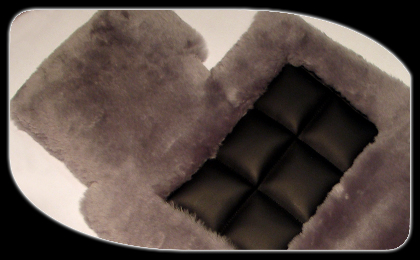 Sheepskin Car Mats
Incredibly plush Sheepskin Car Mats designed to cosset in a way no other floor covering can. Autostyle supply sheepskin car mats to customers world-wide for use in prestige cars, sports cars and limousines. These rugs are handcrafted from finest sheepskin carefully selected for size and consistent quality. To ensure durability, a slip resistant backing fabric encloses a leather-like heel pad with latex impregnated felt interlayer. All rugs are hand-made in a pillowcase construction for easy cleaning. The sheepskin rugs are available in a variety of colours. Prices start at £350 for a front pair.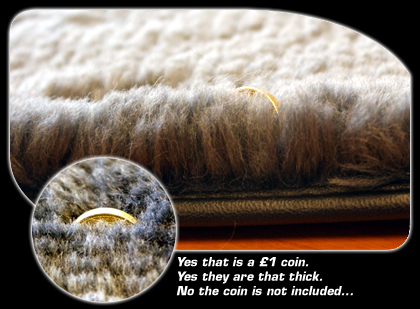 Lambswool Car Mats
Our newly developed lambswool car mats are a good alternative to the sheep skin rugs. If you want the luxury look and feel of sheepskin, combined with a more affordable price, then this is the product for you. The mats are made from a 2.5 cm thick lambs wool carpet and the driver mat has a heel pad from hardwearing automotive carpet. These mats have an anti-slip felt backing and will be supplied with an additional fixing kit to prevent possible slipping. Lambswool rugs are available in black, grey and mocha/sable. Prices start from £150 for a front pair.
Call NOW on 01908 222113
To discuss your requirements and order!